Dark Red Laundry Bag
Dark Red / Maroon Commercial Laundry Bag Carry Sack
This dark red bag provides a new colour for laundry bags to identify the particular bag among the more common colours. Commercial bag manufactured from flat weave polyester cloth for carrying large quantities of laundry. Ideal for professional use or university.
Stainless steel eyelets
Unusual colour makes it easy to identify
Suitable for commercial use
Easily washed and dried - 100% polyester
These heavy duty bags are suitable for continuous use and not to be confused with domestic laundry bags or nylon style bags that are not as easily washed and dried as woven polyester.

*** VOLUME DISCOUNTS APPLY FOR ANY MIX OF COLOURS ! ***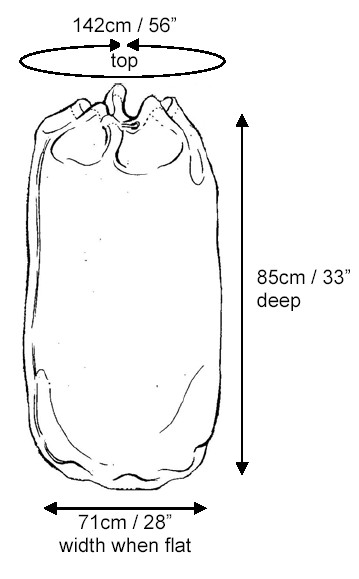 Laundry Bag / Carry Sack CD130 Dark Red
£7.49

10 or more £6.99 (any mix!)
50 or more £5.99 (any mix!)
100 or more £5.49 (any mix!)
Related Products