Turquoise Laundry Bag
Turquoise / Light Blue Commercial Drawstring Bag
Commercial eyelet and cord drawstring laundry bag in flat weave polyester cloth for carrying quantities of laundry. Ideal for professional use or university. Suitable for:
Commercial laundry
Heavy duty professional use (i.e. university)
Bright colours for professional brand image
Stainless steel eyelets for extended service life which are a significant improvement upon the nickel plated brass eyelets that some competitors use..

These heavy duty bags are suitable for continuous use and not to be confused with domestic laundry bags or nylon style bags that are not as easily washed and dried as woven polyester. We are the main UK supplier of laundry bags and these are a top quality product to represent your brand image with quality.
*** VOLUME DISCOUNTS APPLY FOR ANY MIX OF COLOURS ! ***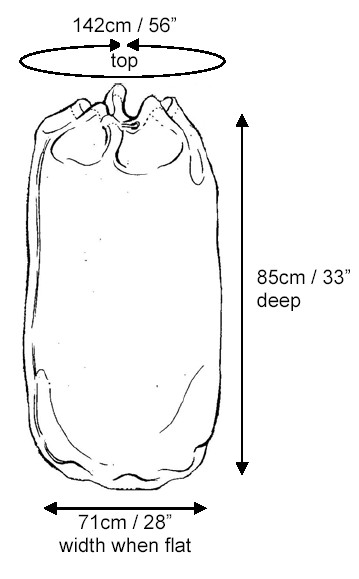 Laundry Bag / Carry Sack CD122 Turquoise
£7.49

10 or more £6.99 (any mix!)
50 or more £5.99 (any mix!)
100 or more £5.49 (any mix!)
Related Products